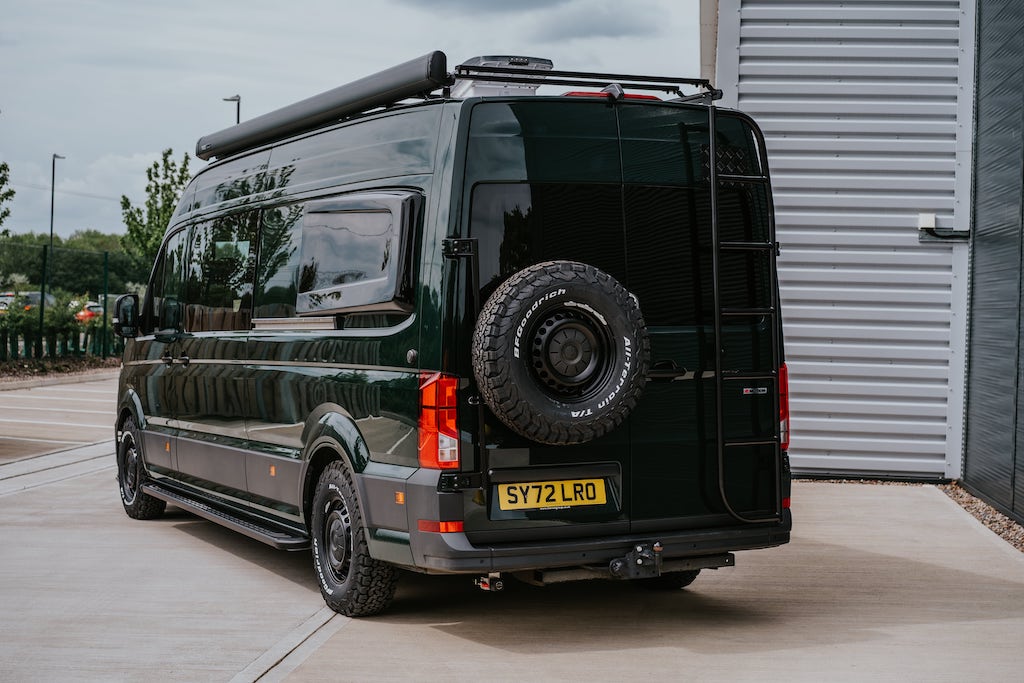 LWB Crafter +
Man TGE Conversions
LWB VW Crafter/MAN TGE Motorhome Conversion
Our long wheelbase VW Crafter / MAN TGE build is designed to provide you with everything you need for a true off-grid lifestyle. Enabling you to explore the world with comfort and style. This is a fully loaded high-end professional motorhome conversion.
About Wildworx
We are a team of experienced vehicle conversion specialists. Our mission is simple: we want to help people experience the world by getting off the beaten track and creating their own memories. We take pride in our work, so we only create a limited number of unique builds each year.
Campervan Interior
When you step inside the Wildworx VW Crafter Motorhome, you'll immediately notice the attention to detail and the high-quality finishes. The interior has been thoughtfully designed to maximise space and provide a comfortable living experience.
Seating and Sleeping Arrangements
The motorhome can accommodate up to four passengers, making it ideal for small families or groups of friends. The conversion features comfortable captain's swivel chairs with armrests at the front. All four seats are equipped with seatbelts.
At night, the rear platform bed offers ample space for a restful night's sleep, and it comes with convenient under-bed storage to keep your belongings organised and easily accessible. The bed is designed to accommodate individuals up to 6'3" in height, ensuring a comfortable sleep experience for everyone.
The Conversion
The Wildworx VW Crafter Motorhome is equipped with a range of amenities and utilities to enhance your camping experience. Here are some notable features:
Dodo soundproofing, insulation, and thermal fleece: These ensure a peaceful and well-insulated interior, providing comfort in various weather conditions.
CBE Electrical system: The electrical system allows for easy control and monitoring of various functions, including lighting and charging.
180w solar panel with MPPT controller: Harness the sun's power to keep your leisure batteries charged and extend your off-grid adventures.
2000w Pure Sinewave inverter: Power your electronic devices and appliances seamlessly while on the road.
USB charger, cigarette charger, double socket: Conveniently charge your devices and appliances without the need for adapters.
LED Spotlights, LED mood lighting, LED Reading lights: Create the perfect ambience and enjoy well-lit spaces throughout the campervan.
Privacy windows: Enjoy natural light while maintaining your privacy from the outside world.
Truma Combi heater and hot water: Stay warm and enjoy hot water for showering and washing up, ensuring comfort during colder seasons.
Thetford T215n Fridge/Freezer: Keep your food and drinks fresh and chilled throughout your journey.
Belfast-style sink with a tap: Easily wash dishes or freshen up in the well-designed sink area.
Fiamma expansion tank: Store and access fresh water easily during your adventures.
Thetford C403 toilet: The campervan includes a convenient toilet facility for your comfort and convenience.
Shower and bathroom basin: Freshen up and maintain personal hygiene with the included shower and basin.
Ceiling with strip lights: Enjoy well-illuminated spaces and a pleasant atmosphere inside the campervan.
Maxxair fan: Enhance ventilation and airflow within the campervan for a comfortable interior climate.
Fire extinguisher, Carbon monoxide alarm, Fire Alarm: Safety is a priority, and the campervan is equipped with essential safety features.
Exterior Features
The Wildworx VW Crafter Motorhome boasts a sleek, stylish exterior that complements its rugged capabilities. Some notable exterior features include:
Enjoy outdoor cooking and dining with the convenient external BBQ point.
Underslung LPG system for cooking
Additional Swamper and Overland upgrades can be added to the build.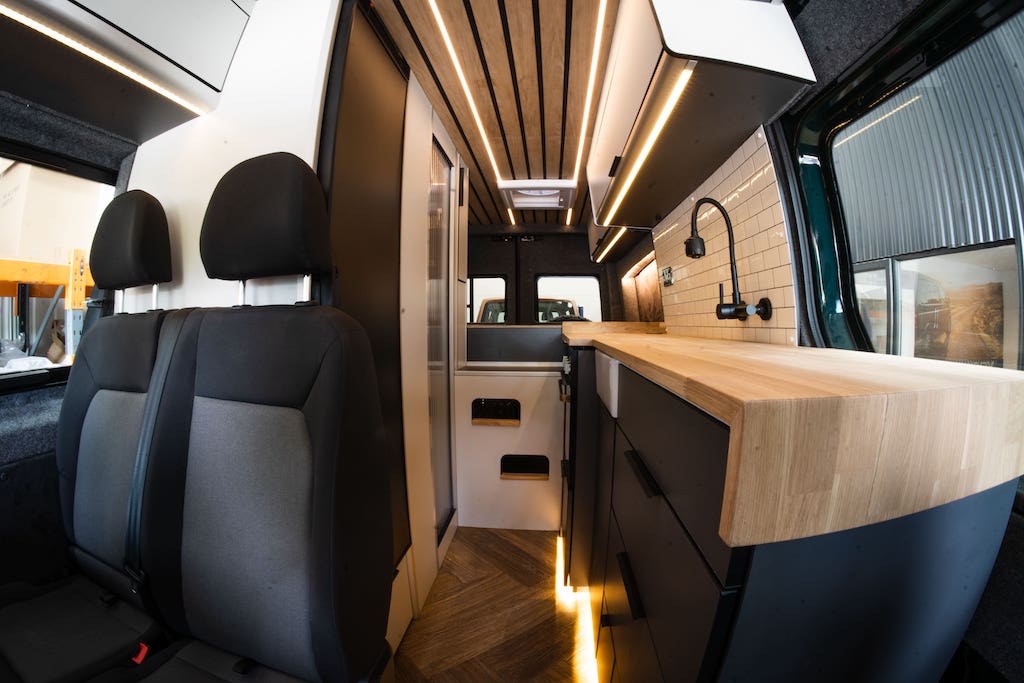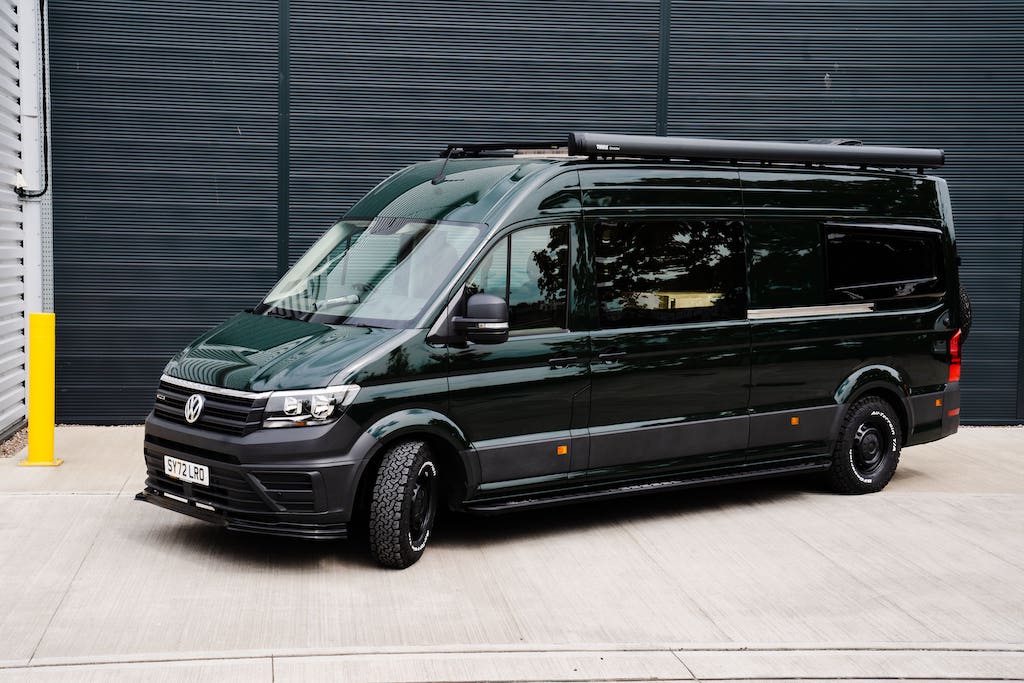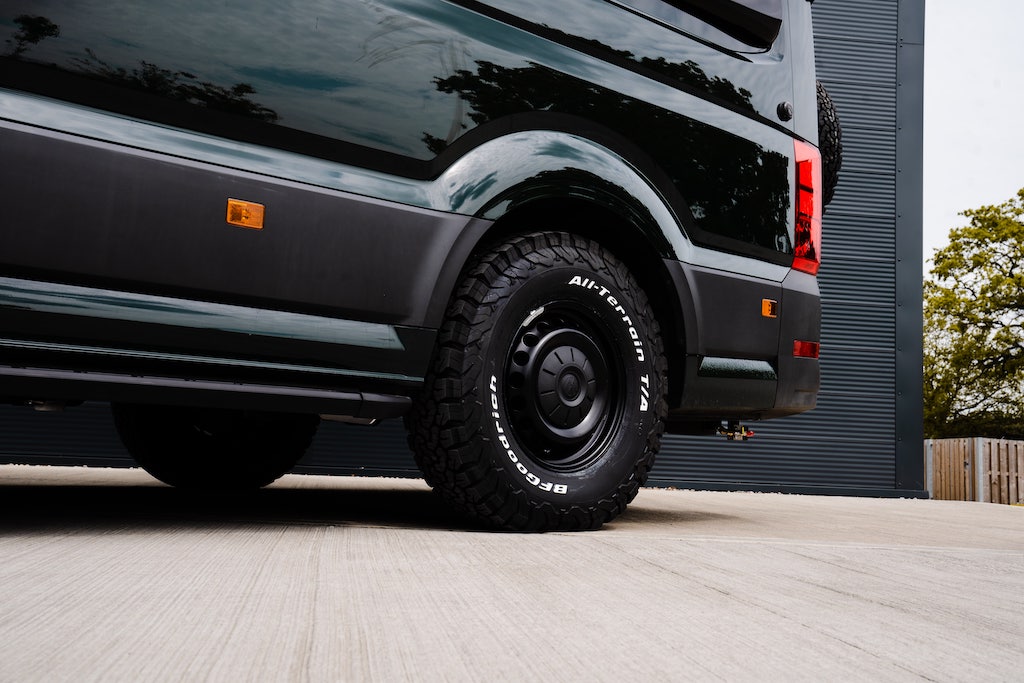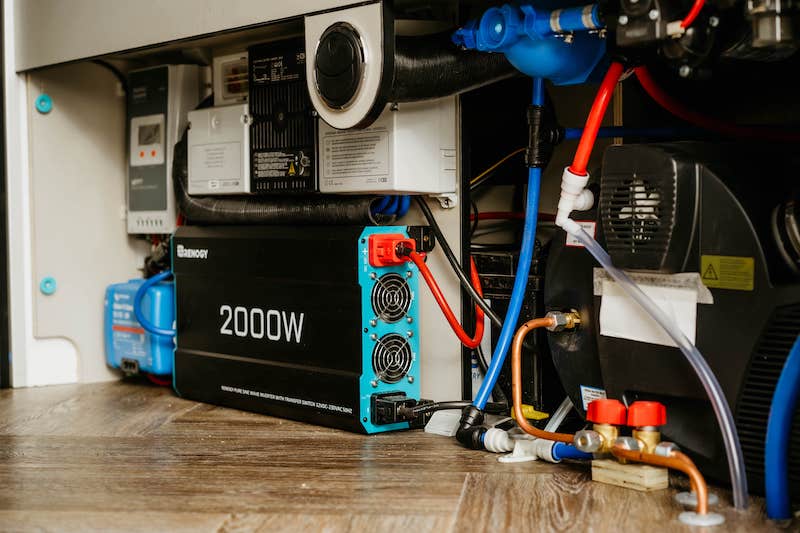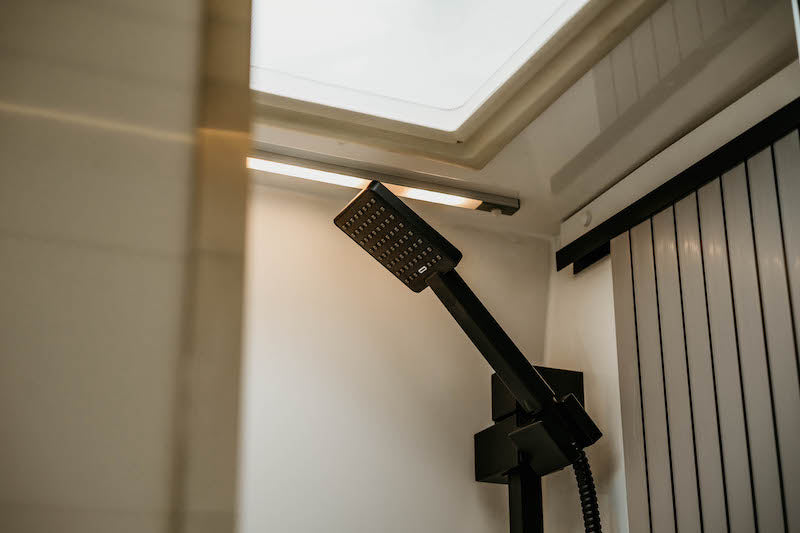 What we offer - Our Campervan Conversion Services
We offer a range of different campervan conversion services. From small tweaks to the whole sha-bang! All our campervans are built in Warwickshire, but stringently tested in the Highlands.
We love camping, and have always spent loads of time exploring the world in lots of different vehicles. We know what people want from their vans.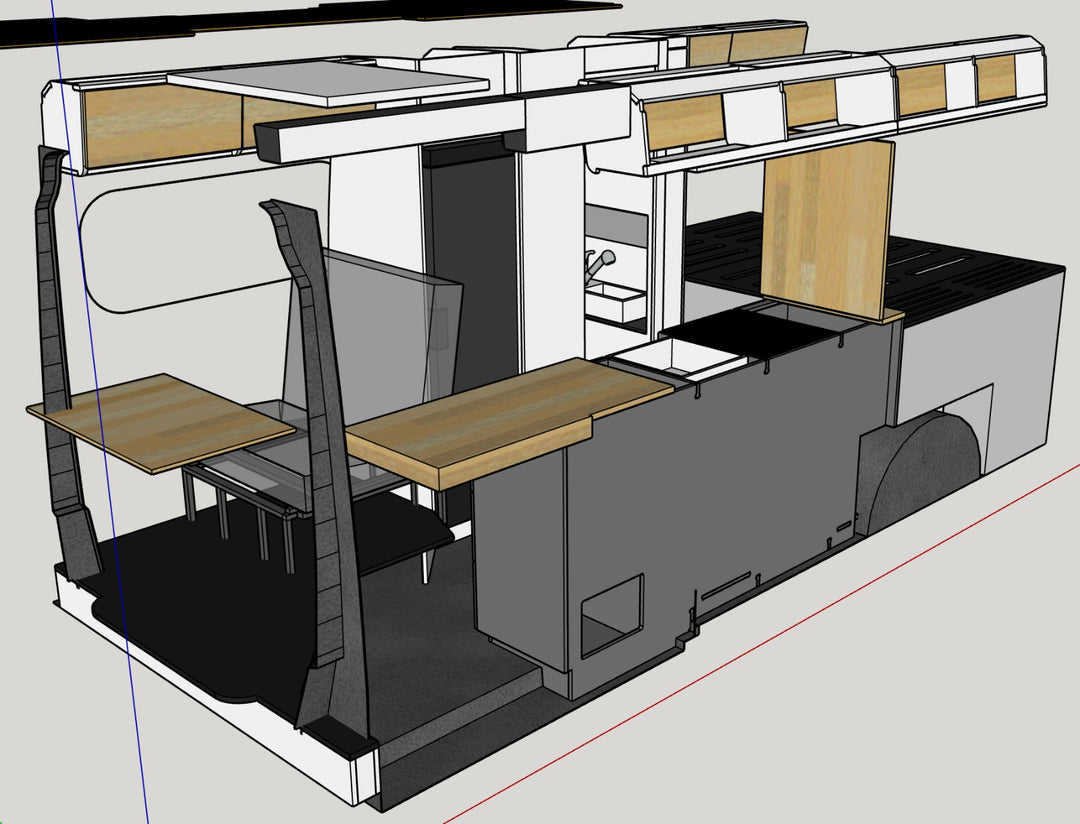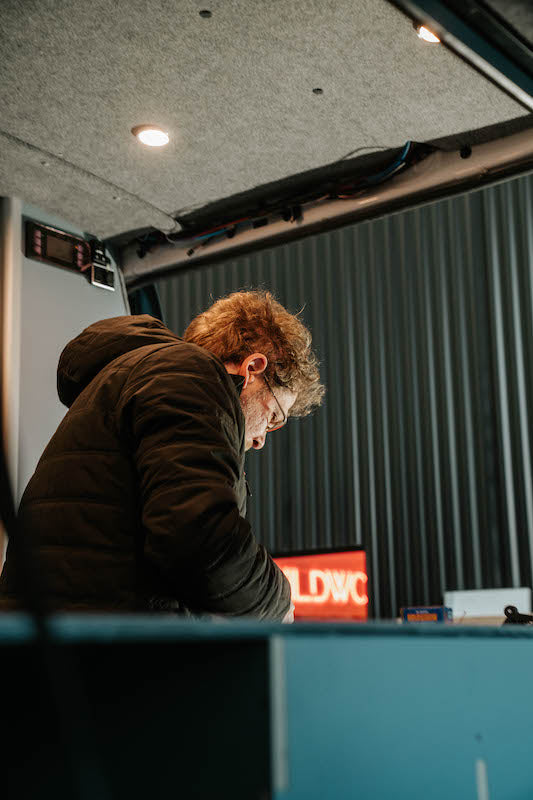 Live + breathe Campervan Conversions
We're fully National Caravan Council (NCC) compliant, making our campers some of the safest on the market. We only use the latest equipment, and are constantly innovating. Keeping up with the latest trends is hugely important.
We're Camper Specialists. Offering everything from full Campervan Conversions, small alterations or campervans we have already converted and are offering for sale. From Swampers, Crafters, Caddy's and Overlanders, we've got you covered.
VW Campervan Enthusiasts
Our small team has built 500+ campers over the last 15 years. Tried and tested, time after time. We only use parts & accessories that we know will stand the test of time. We only put things in your conversion that we would put in our own campervan. Our team lives and breathes the outdoor lifestyle. We've travelled all over the world in campers, both big and small. We love snowboarding, hiking and climbing. We're constantly innovating, ensuring your Campervan Conversion is the best of the best.